Seven sets of siblings Rio bound
Published 24 June 2016 (AEDT)
RIO 2016: If heading to the Rio Olympics wasn't exciting enough, for 14 Australian athletes they will be able to share that excitement with their brother or sister.
Seven sets of siblings have booked their spot on the plane to Rio so far, with the possibility of a total of nine sets of siblings.
It's a huge jump since four years ago at London, when there were three sets of siblings competing for Australia.
It was London 2012 Olympian Chloe Esposito, and her Olympic debutant brother Max who were the first siblings to secure their position on the 2016 Team in modern pentathlon.
At just 17, Max upstaged a number of experienced athletes at the Asia/Oceania Olympic qualifier in Beijing in June 2015, winning gold and a ticket to his maiden Games.
The Sydney-sider said he is thrilled to make his debut alongside his sister, who finished fourth at the qualifier.
"It is so good to have a sister as an Olympian and to be going to the Olympics with her now is just amazing," he said.
Chloe's seventh place finish in London secured her the best result by an Australian female since the sport was opened to both genders in 2000. She said she had always hoped to compete at the Olympics with her brother.
"All the time Max and I talked about it, we wanted to be together at Rio.
"I am so proud of Max and his gold medal. We now have 430 days to focus until the Olympic Games," she said after qualifying in Beijing.
The family theme continues for the Esposito's, with their father and coach Daniel, a 1984 Olympian.
In athletics, London 2012 gold medallist and Beijing 2008 silver and bronze medallist Jared Tallent will be heading to his third Games at Rio as an athlete and coach.
Tallent will compete in the 20km and 50km walk, while coaching his younger sister Rachel to her Olympic debut in the 20km walk.
The 2016 National Champion said she hopes to follow in her successful big brother's footsteps.
"I really like being my brother's little sister," Rachel said.
"He inspired me to be a race walker, and to one day make the Olympics like him.
"To be able to go to Rio with him as my coach, brother and my friend is the best feeling in the world."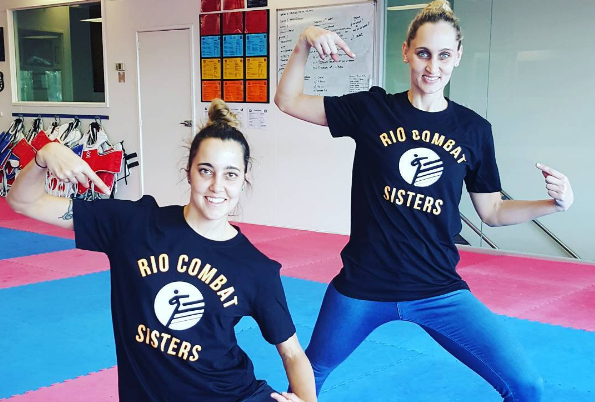 Taekwondo sisters Carmen and Caroline Marton were the third set of siblings to be named in the Team.
It will be Carmen's third Olympic appearance and she said she is thrilled to be heading to Rio with her sister Caroline, and her partner Safwan Khalil who is also part of the taekwondo section.
"I take great strength in having both my sister and Safwan in the team for Rio.
"We're all really hungry and it's a very positive team environment."
The third brother-sister duo and fourth set of siblings heading to the first South American Games are three-time World Champion Will Ryan and his younger sister Jaime, both competing in the 470 class.
Will was one of the first sailors to be selected on the Rio Team. He was named alongside defending Olympic Champion Mathew Belcher last December after the pair won gold at the 2015 Rio Test Event.
Jaime, who will compete with Carrie Smith, said she would not be where she is today without her brother's influence.
"I think it's the coolest thing that I get to be on tour with my brother.
"He's been on the circuit for a few years more than me, and has been such a huge help in every part of my sailing over the years, there is no way I would be at this stage without him.
"Seeing Will get selected definitely gave me the extra drive to get my ticket to be on the plane next to him."
Sticking with the water theme, the Olympic Aquatics Stadium in the heart of Barra Olympic Park will see two sets of swimming sibling take to the pool.
Dual Olympian and triple Olympic medallist Cate Campbell will line up on the starting blocks alongside London Olympian and sister Bronte Campbell in the 50m and 100m freestyle.
The sisters are then set to team up in the 4 x 100m freestyle relay and 4 x 100m medley relay.
Cate said it is hard to have her sister as one of her biggest rivals, but teaming up for the relays is something they have always hoped for.
"It's going to be tough, there's no denying, but we get to swim a relay together which has always been our dream.
"It's the one time we get to compete with each other instead of against each other and to be able to do that in Rio will be an absolute dream come true."
London Olympian David McKeon and sister Emma come from a rich swimming pedigree.
David was inspired to take up the sport after seeing Emma compete at the 2010 Youth Olympic Games in Singapore.
Their father Ron swam at the 1980 and 1984 Olympic Games and won four Commonwealth Games gold medals. He is the current Australian marathon swimming coach. Their mother Susie was a Commonwealth Games swimmer and brother, Rob Woodhouse, swam at the 1984 and 1988 Olympic Games, winning bronze in Los Angeles. Olympic debutant Emma impressed at the trials in Adelaide, qualifying her for five events in Rio.
The Wollongong born swimmer will represent her nation in the 100m butterfly, 200m freestyle, 4 x 100m freestyle relay, 4 x 100m medley relay and 4 x 200m freestyle relay – along with the Campbell sisters.
Her 2014 Commonwealth Games bronze and silver medallist brother will take to the pool in the men's 400m freestyle and 4 x 200m freestyle relay.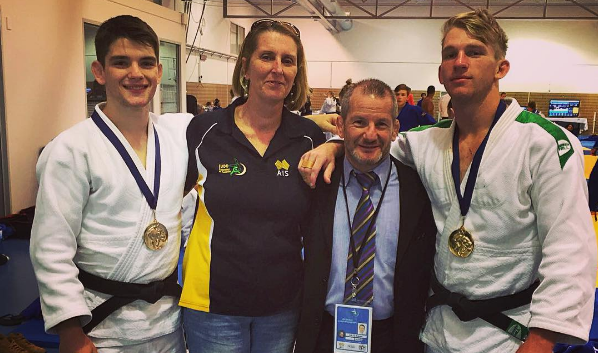 Judo athletes Josh and Nathan Katz are the most recent siblings selected in the Team.
Josh will be the youngest ever male judoka at an Olympic Games, at 18 years and 220 days at the time of the Rio 2016 Opening Ceremony.
The duo will be Australia's first set of brothers to compete in the sport at the same Games for Australia.
The Katz brothers started the sport to follow in their mother Kerrye's footsteps. She competed at the Seoul 1988 Olympics when judo was a demonstration sport, while their father Robert was a coach on that Team.
The seven sets of siblings has the potential to expand in early July with Blake and Kieran Govers still vying for contention in the men's hockey side. While track cyclists Alex and Annette Edmonson also look poised for selection.
In addition to the siblings, cousins Lisa Darmanin and Jason Waterhouse, who sail together, have been selected. And dressage riders Kristy and Lyndal Oatley, who are also cousins, are hoping to get good news from selectors soon for another Olympic Team.
Georgia Thompson
olympics.com.au
Sign up for fan newsletter